Is it possible that you could educate your child with just Four Easy Steps to Homeschool? Yes! Read on for these simple ways to find homeschooling success.
Homeschool Success: it could be easier than you think! When most people think of homeschooling they imagine complicated schedules, detailed lesson plans, piles of worksheets, and hours of attempting to make wiggly kids sit still (but with no avail). What if—instead of that—you could find homeschool success in four easy steps? Yup, these four easy steps to homeschool have helped hundreds of thousands of moms succeed as teachers and have helped millions of kids find joy in learning!
These four easy steps to homeschool start with something so simple … opening a book!
Consider the books you loved as a child—the ones you never tired of reading. Those books were interesting, exciting, heartwarming, and often had a touch of fun and humor. The illustrations pulled you in and made an impression. Even after all these years, happy emotions stir within. Good books leave an impression. Captivating books are the doorway to learning.
With a pile of books and these four steps, you will find success in your homeschool. And your kids will have fun in the process!
The 4 Easy Steps to Homeschool Success are:
1. Repetition
Have you ever heard, "Read It Again, Please!" Kids want to hear their favorite stories again and again. Repetition helps kids learn and remember story events. After hearing the same book numerous times, your child will delight in beating you to the punch line! Rereading the story several times also allows the reader to make different comments at each reading.
Five in a Row is curriculum is built around this concept. Wonderful storybooks are chosen, and parents read them every day for a week. With each reading kids learn more about the story … and they think more critically. Every day new elements of the story can be discovered.
Five in a Row study guides are available for four levels—Before Five in a Row, More Before Five in a Row, Five in a Row, and Beyond Five in a Row. Authors Jane Claire Lambert and Carrie Lambert Bozeman have selected a number of outstanding books for children and built a unit study around each one. In Five in a Row, favorite books include Mike Mulligan and His Steam Shovel, Madeline, The Story About Ping, and more!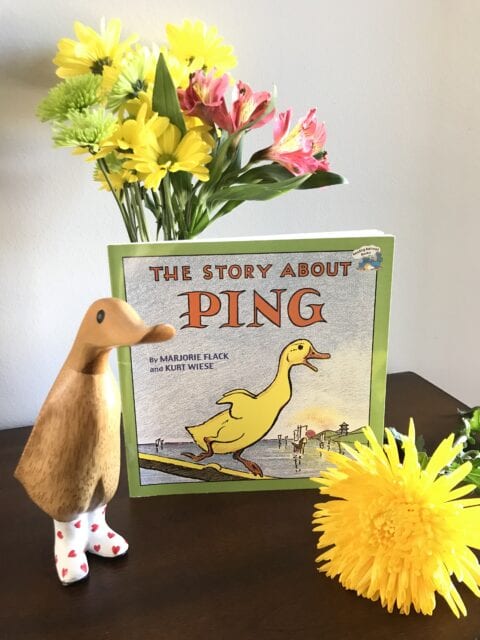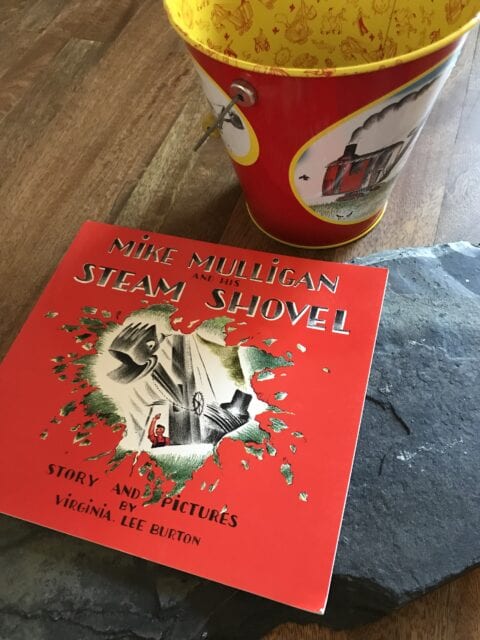 2. Simplicity
What could be easier than reading aloud a fun, interesting storybook five times? The storybooks in Five in a Row are full of wonderful learning concepts. These picture books open the door to learning about art, history, vocabulary, geography, science, human relationships, applied math, writing, and more! The concept is simple, but the discoveries made within each story leads to inspired learning which sets you up for homeschool success!
When it comes to incorporating Five in a Row, you get to choose the lesson or lessons you want from one subject area each day. If you choose to use only one lesson (provided in the Five in a Row Teacher's Manuals), you can work through a learning concept in as little as 30 minutes daily, including the time to read the book.
Head over to my friends at Five in a Row to see the last two easy steps, get a free download of The Story About Ping AND get their free resource How to Turn Any Book Into a Unit Study!
Have you checked out my homeschool success course yet?
Let me share all the practical tips and tricks I've learned to:
—Homeschool multiple levels in four hours a day.
—Understand the basics of homeschool laws and what your kids need to graduate and go to college.
—Discover your gifts as a homeschool teacher.
—Finding extra help for special needs kids.
…and so much more!
Here is my welcome module to give you a glimpse of this course!
YOU can give the gift of a homeschool education to your family by joining me here: www.homeschoolsuccesscourse.com