Thinking about homeschooling your preschooler? It's not hard. All you have to do is pick up a favorite storybook. Nothing delights a child more than sitting on a parent's lap, snuggling close, and opening the pages to a favorite story. Stay tuned for a free download from Five in a Row as well!
7 Tips to Homeschooling Your Preschooler in 20 Minutes a Day: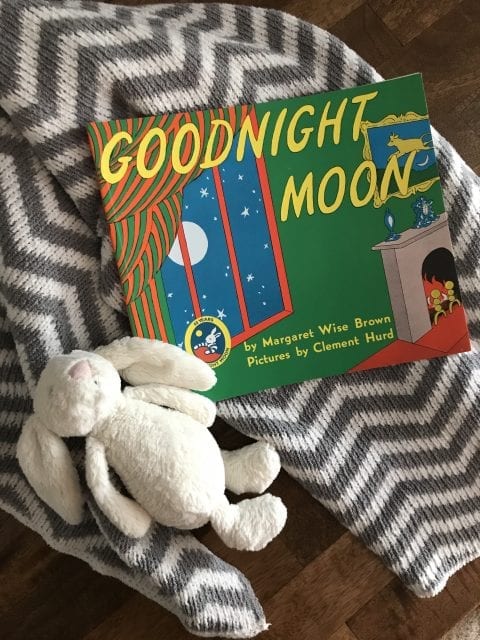 1. Start with Classic Storybooks. 
Classics are classics for a reason. … they are good. Classic storybooks speak to the human heart and often cover topics like love, fear, family, and hope in easy-to-grasp and fun-to-read stories. Technology and culture change over time, but the hearts of people stay the same. The same things your grandmother worried about as a child will most likely be the things your child worries about, too. Simple stories with warmth, charm, and timeless truths will capture your child's heart, just as they've done for generations!
2. Don't Worry About "Teaching."
Instead, consider reading time with your child as "little lessons." Use stories as a happy introduction to books. Provide an interesting and light introduction when you read, but for the most part let the story do the work. The time between ages two and four should be a time of sharing, hugging, reading, singing, dancing, puzzles, blocks, outdoor excursions, swinging high, playing in the sandbox, and enjoying fascinating introductions to the wonderful world of life. As you can see, books are just part of the discovery!
3. Read Now to Build a Foundation for Later. 
History, Science, and Language lessons aren't necessary at these young ages, but pointing out these elements in books lays a foundation for academic subjects in later grades. For example, in the book Jesse Bear, What Will You Wear? one illustration is a kitchen floor covered with shapes. Help your child find the circles, squares, and triangles in the picture. Then you can make potato stamps (the spruce crafts has a great tutorial) in different shapes and stamp them onto paper with paints or stamp pads. As your child makes a design of his own, he's learning the foundations of art and math, but mostly he's having fun!
4. Know that Bonding Is Even Important Than Learning. 
Reading together buildings intimacy between a reader and a child. Someday, when our children are grown, very few of us will say, "I sure wish I had sold more at my job, or won more awards at work, or opened more new accounts for my employer." But many of us may say, "I wish I had spent more time with my children when they were young." We will always treasure this time. And, this bonding is important to children, too. The connection and trust they develop with us when they are small will grow as they grow and will be the foundation for a strong parent-child relationship in the future.
For the last three tips, plus bonus material AND a free printable head over and read the rest of Homeschooling Your Preschooler in 20 Minutes A Day at Five In A Row.
Have you checked out my homeschool success course yet?
Let me share all the practical tips and tricks I've learned to:
—Homeschool multiple levels in four hours a day.
—Understand the basics of homeschool laws and what your kids need to graduate and go to college.
—Discover your gifts as a homeschool teacher.
—Finding extra help for special needs kids.
…and so much more!
Here is my welcome module to give you a glimpse of this course!
YOU can give the gift of a homeschool education to your family by joining me here: www.homeschoolsuccesscourse.com