Living Brave Every Day
I've never considered myself a brave person. I'm not one to bungee jump, and the best I've done on the ski slopes is the beginner's run. (And with much trepidation at that!)
Stepping out and deciding to pursue writing was one of my bravest steps. Writing about the deep pain and struggles in my life—in my fiction and non-fiction—has been the bravest.
Yet I've done other things that are brave. Here are a few:
Adopting kids. John and I have adopted seven kids in the last five years.
Moving to Arkansas. We moved for a ministry position and found a new place to call home.
Inviting my grandma to live with us. She's lived primarily with our family since 1999. She's a joy to have in our home.
But as a writer there are other brave things I do, too. These are small, daily choices:
Putting aside my writing to take the kids on a nature walk, even though I have a pressing deadline.
Babysitting my two young grandkids and playing with them in the backyard, even though I have a pressing deadline.
Taking our kids to Disney on Ice, even though I have a pressing deadline.
Spending a day at Magic Springs theme park, even though I have a pressing deadline.
As I write this, I'm five days away from that pressing deadline. (Prayers are appreciated!)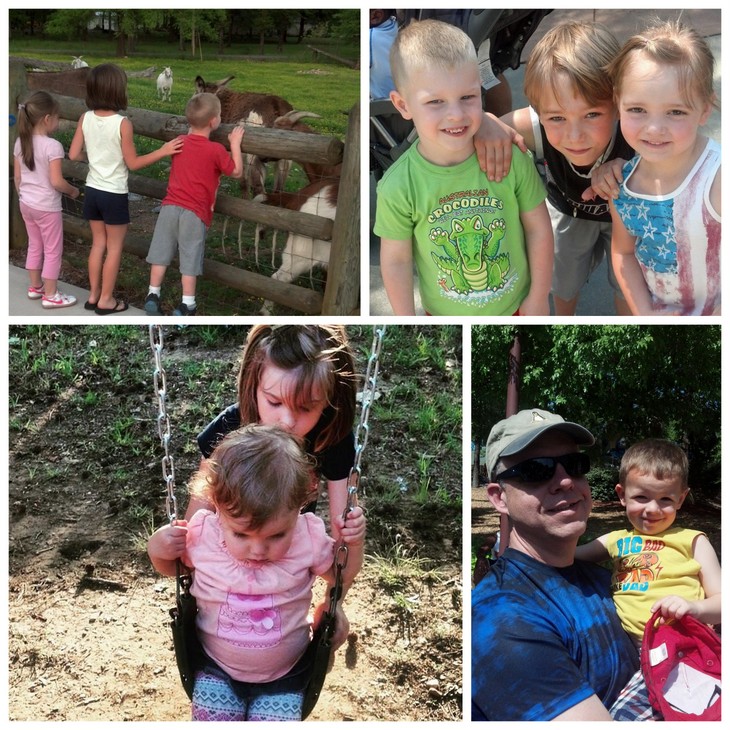 Living Brave Every Day
Do you need a dose of bravery as you face hardships and challenges? Or maybe your "brave" is simply trusting God's purposes in the midst of everyday life. Janet Thompson breathes life into women of the Bible, sharing brave choices and brave boldness. Yet she also reveals that bravery isn't just about what we do, but how we believe—even in times of waiting and grief.
I love how Janet uses real women, with real challenges to help all of us face our fears and doubts in order to live victoriously. This is a wonderful book to read within a community or with a friend!
Are you new here? You might want to subscribe to my email updates, or follow me on Facebook, Twitter, Pinterest, Google+, or Instagram.
---
Disclosure of Material Connection: Some of the links in the post above are "affiliate links." This means if you click on the link and purchase the item, I will receive an affiliate commission. Regardless, I only recommend products or services I use personally and believe will add value to my readers. I am disclosing this in accordance with the Federal Trade Commission's 16 CFR, Part 255: "Guides Concerning the Use of Endorsements and Testimonials in Advertising."