As moms, we have the unique privilege and joy to read to our children. As Sonlighters, we get to cuddle on the couch to read every day and call it "doing school." Glory! The natural love for reading and learning blossoms from these moments we spend together.
I have always been a book lover. As a child, I'd bike to our local library and check out the maximum number of titles allowed, tuck them in my bike's saddlebags, and read even after lights out with a flashlight under the blankets.
In school, my favorite teachers read aloud to me. I learned so much from stories and I wanted that same pattern for my family.
So naturally, it followed that reading aloud became a part of my family's style of homeschooling right from the beginning. Originally, I chose my favorites—books with meaningful characters who overcame struggles, set in true time periods—stories that left an impact. I chose stories for my children to love and remember. Sonlight Curriculum grew out of my family's sweet time together reading through these tales.
In honor of Get Caught Reading Month, I'd like to share a few of my favorite titles (most Sonlighters can tell you it's so hard to pick just one!).
My all-time favorite Sonlight books, in no particular order:

The Horse and His Boy
—A title that always ranks high on my list. I read this story twice a year for many years. I love its beautiful picture of how God orchestrates our lives to accomplish His plans. How He uses even tough situations for the good of others, and how He walks beside us even when we don't see Him.

Shadow Spinner
—When I first read this title, I finished it, went to put it down, and instead picked it up and re-read it. Then, I re-read portions of it that I had enjoyed a third time. I loved how the author took a familiar story (the story of the Scheherazade), wove in fresh intrigue, new compelling characters, and believable storyline, in an unusual setting, and crafted a winsome story. My children would not let me stop reading this one.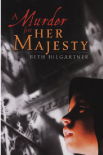 A Murder For Her Majesty
—One of my "comfort" books. When I need a charming but thoughtful story, I re-read this one. The protagonist must somehow fight enemies she doesn't know or recognize, within a cathedral and boys' choir, and includes friendship and learning. All my children would give this story a "thumbs up."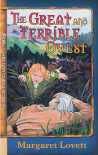 The Great and Terrible Quest
—Another story I re-read immediately after reading it for the first time. A boy helps an injured knight travel to the city through trouble and uncertainty. The surprise ending delights.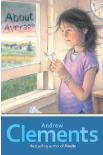 About Average
—The protagonist is average in all areas (and how many of us can identify with that). The young girl, in the midst of a severe trial, overcomes by keeping her head and using common sense. My favorite type of story—ordinary people who do extraordinary things. I tear up every time I read it.

The Winged Watchman
—When I rediscovered this title as an adult, I remembered reading it as a child. I loved it then, and I love it now. Set in Holland during WWII, the family heroically rescues an airman, passes necessary messages, and lives joyfully through the war. Beautiful.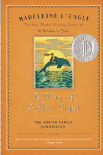 A Ring of Endless Light
—Another title I read, and then immediately re-read. The protagonist deals with the life-threatening illness of her beloved grandfather, new relationships to be navigated, an unusual scientific study, and warm family relationships. Thoughtful and interesting.
I hope you catch your precious little ones sneaking a book off the shelf, cuddled away in their favorite reading fort, or tucked in bed asking for just one more chapter. Cherish these precious moments and don't forget to take some time out to get caught up in the pages of a book yourself.
What will you get caught reading this month? I'd be interested in hearing what you're reading and what your favorites are too—just email me at 
President@Sonlight.com
. Or share on our 
Facebook page
!
Sarita Holzmann is the co-founder and president of Sonlight Curriculum. Although she started as a reluctant homeschooler, she soon came to love it and is considered one of the pioneers of the homeschooling movement. With a heart for missionaries serving overseas and the people they serve, Sarita has always had an eye towards bringing geography to life using literature. Her literature-based approach to homeschooling has proven to be a favorite for families all over the world. She is happily married, with four children and eight grandchildren.
---
Are you new here? Follow me on Facebook, Twitter, Pinterest, Google+, or Instagram.
---
Disclosure of Material Connection: Some of the links in the post above are "affiliate links." This means if you click on the link and purchase the item, I will receive an affiliate commission. Regardless, I only recommend products or services I use personally and believe will add value to my readers. I am disclosing this in accordance with the Federal Trade Commission's 16 CFR, Part 255: "Guides Concerning the Use of Endorsements and Testimonials in Advertising." Read full privacy policy here.