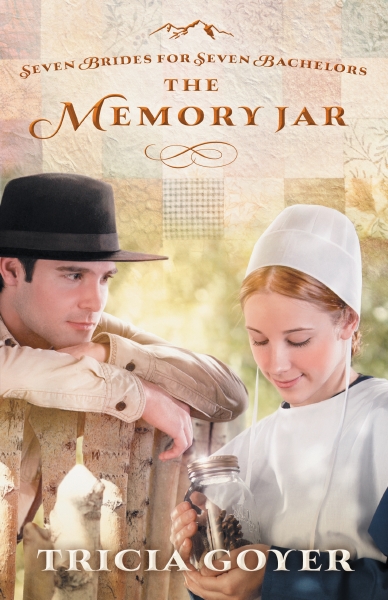 October 23 cannot get here soon enough! My newest novel, The Memory Jar, releases then, and my team and I are gearing up for the release with some pretty awesome stuff for you guys.

The e-book version of The Memory Jar is available for pre-order on Amazon for only $4.99! I would love your support in pre-ordering this! Here's the synopsis:

Every year, 30-40 young Amish men descend on the cozy little town of West Kootenai, Montana, arriving in the spring to live there for six months and receive 'resident' status for the hunting season in the fall. They arrive as bachelors, but go home with brides!Sarah Shelter has lived in West Kootenai for the last ten years and wonders if she will ever fall in love. Since the tragic death of her best friend, she carries her memories in a jar along with the small items connected to them. For just as long, she's also been carrying around her emotions instead of allowing them to penetrate deep into her heart.Now she's met a kind and gentle man who may be able to break down the wall. But can Sarah risk her heart to finally achieve her dreams?

Check out the video below that Zondervan made! I love it!



I also have a new section of my website dedicated to The Memory Jar. Each week leading up to the release, you'll find a new DIY photo or video tutorial of a memory craft. I'd love for you to try these crafts with me, so if you're DIY-ing with me, tweet me a picture or post a photo of the finished product on my Facebook page. Find the tutorials by clicking here!

Last but not least, I need your help! Here are some ways you can help me promote The Memory Jar:
I really appreciate any and all help you can contribute in promoting my newest novel. I'm so excited about it, and I hope seeing all of these cool tutorials and updates will make you just as excited about it as I am!