Guest blog by Mary Byers
 I was talking with a group of moms recently and the topic of summer came up. Some moms were looking forward to the break of the regular school year routine; some were dreading the intensity of having kids underfoot all day; and some were worried about the challenge of protecting their kids' daily routine as the weather warms up and opportunities to do things outside increase.
As I listened, I was struck by the fact that our mothering experiences are as unique as we are. Because our individual circumstances vary, so do our experiences as moms. The number of children we have, how helpful our partner is (if we have one!), special needs in the family, etc. all influence The Mother Load. Consequently, what's right for your family may not be right for the family next door. And vice versa. I was reminded that we have to stick to our guns when it comes to doing what we know is best for our family.
Acting on what you know is hard, however, for two reasons. First, many of us are filled with self-doubt. "Am I doing this right?" "Is there a better way?" "I haven't had any training in this mothering business, so how do I know what's right?" We ask ourselves these questions regularly. A better question is: What do I know? Focus on what you know about each of your children, and it will be easier to guide them.
It's also hard to act on what you know because many of us spend time comparing ourselves to other mothers in order to get a glimpse of how they're handling this mothering adventure. Then, based on outward appearances, we adopt their values for our family. And then we wonder why things aren't working like they should be. It's fine to look to other mothers for advice. But ultimately, you must have the courage to act on what you know about your family. It's the only way to succeed as a mother and it's the most powerful parenting advice you'll ever receive.
~~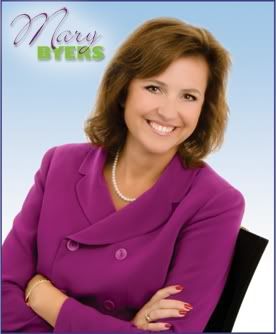 Author Mary Byer's books, How to Say No … and Live to Tell About It, The Mother Load and Making Work at Home Work, reflect Mary's own philosophy of living a life that reflects your priorities. With wit, humor and insightfulness, Mary challenges you to take control of your circumstances, to become more confident in the roles that you play, and to discover new energy for the things that are important to you. For more information about Mary and her books, please visit her website at www.marybyers.com.