Guest Blog by Mary Byers
Have you ever said yes to something, then wished you'd said no? Here's a simple two-step process that will help prevent this in the future. When you're asked to do something, simply ask two questions of your own in return:
1. What will it entail?
2. When do you need to know?
Make it a policy never to reply to something the moment you're asked. Instead, practice "The Art of the Pause," which buys you time to check your calendar—and your pulse–to determine if it's really something you want to do. If it is, you can say yes. If it isn't, you'll have the time to determine the best way to pass on the opportunity without feeling pressured.
I began using this two-step sanity saver when my kids were young and demands on my time seemed overwhelming. I'm still using it years later in order to insure that I'll be able to give my full attention to the things I say yes to. And, I'm using it to insure that when I need to say no, it's done sensitively and carefully.
~~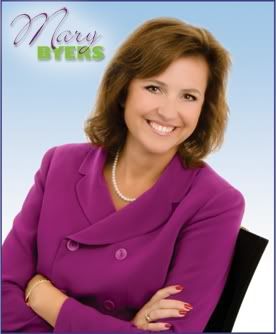 Author Mary Byer's books, How to Say No … and Live to Tell About It, The Mother Load and Making Work at Home Work, reflect Mary's own philosophy of living a life that reflects your priorities. With wit, humor and insightfulness, Mary challenges you to take control of your circumstances, to become more confident in the roles that you play, and to discover new energy for the things that are important to you. For more information about Mary and her books, please visit her website at www.marybyers.com.