As a writer, speaker, mom, there is always something I'm looking forward to.
On my list now: 
Alyssa's 2nd birthday, March 16 
The 100th Anniversary of the Titanic…because I get to talk about my novel, By the Light of the Silvery Moon. 
The Allume Conference (awesome blogging conference formerly known as Relevent) 
Yes, there are other things…but at this moment THOSE things bring excited bubbles to my stomach. And the cool thing is that I get to meet many of YOU at Allume.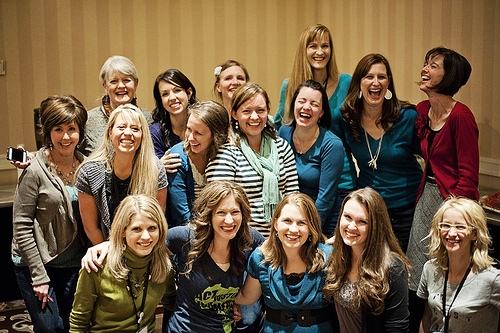 I'll be there, and I hope to meet you!
I'm excited about Allume because I get to meet many of my writing/blogging friends face-to-face.
I get to make new friends.
I won't have to cook, clean or wipe noses.
I get to share a topic that's a passion of mine: balancing writing and family.
I'm going to be inspired…I just know it.
If you're interested… register for Allume Social here! (tickets go on sale March 1st at midnight, EST).
They go FAST! I tried to get one last year and missed out. This year I twisted Sarah Mae's arm to let me on the speaker team so that wouldn't happen. 🙂 
Hope to see you there!